« Back to Agents List
---
---
Bio:
"I know the local market, I understand my clients' needs and I work tirelessly on their behalf," says Joe Schutt, Realtor and broker/owner of Unit Realty Group.
Joe's keen aptitude for listening uncovers what his clients' wants and needs are to formulate a winning plan in order to achieve their desired real estate goals. He developed this expertise through 15+ years of business management and time spent training and coaching others in the area of customer service.
Having worked with hundreds of buyers and sellers, Joe has helped individuals and developers to buy and sell real estate from modest to ultra-luxurious in neighborhoods from Back Bay, Beacon Hill, South End to cities like Cambridge and Lexington. Joe's guidance has enabled his clients to discover new markets, to develop new ways of thinking about real estate and to achieve their lifestyle/business goals. This experience has given him an amazing ability to see what must happened to make transactions come together. An expert in relationship development, Joe draws upon his professional network to produce unprecedented success for his clients.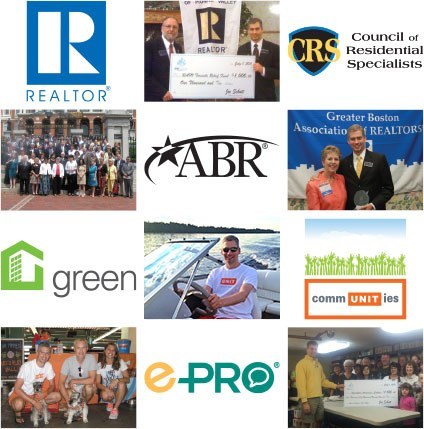 Show Full Bio
---
Testimonials:
"I highly recommend Joe whether you are buying or selling your property. He is highly knowledgeable, full of energy, patient, and most of all gets results!
Thanks Joe!
Top qualities: Great Results, Personable, Creative"
Eric Enners
---
"Joe helped me buy a condo in 2008. He is extremely knowledgeable about all aspects of real estate. And he works with a terrific home inspector, attorney and mortgage broker. So he referred me to them and they were all great too. He saved me a tremendous amount of time and worry in the purchase of my home. When I moved in, he was my first phone call.
Top qualities: Personable, Expert, High Integrity"
Maureen McCormick
---
"My husband and I recommend Joe to anyone who is looking for the perfect place to call home. We find ourselves very lucky to have walked into Joe's office. Immediately, we could tell he is knowledgeable, personable, and extremely creative. Joe was also very flexible as we learned throughout the process what we truly wanted. He worked hard to help find the perfect place - often knowing what we were thinking before we had time to think it ourselves. He really cares and gets deep into learning about the neighborhood and town. We cannot speak highly enough of Joe, especially after having bought and sold with four other agents in other geographies. Joe will work with you to find your dream home with a laugh and a smile.
Top qualities: Great Results, Personable, Creative"
Preeta Banerjee
---
""My wife Maggie and I met Joe when we were looking to purchase our first home. Joe is knowledgeable, friendly, and a pleasure to work with. We were especially impressed by low-pressure approach with us - and after patiently helping us narrow down our selection, found us a condo that we could not be happier with. Joe was great!"
Top qualities: Personable, Expert, High Integrity"
Michael Hale
---
"Joe has been and remains a very good client of mine. Joe's commitment to client service and knowledge of the real estate market make him an invaluable asset to his clients. I highly recommend that anyone looking to buy or sell real estate in the Greater Boston area contact Joe first. "
Scott D. Kriss, Esq.
---
"Joe was a pleasure to work with, and he clearly knows his stuff. I trusted him implicitly.
Top qualities: Great Results, Personable, Expert"
Chris Berdik
---
"Joe kept us all upbeat as he guided us through a challenging house purchase and subsequent sale process. We were thrilled with the results!"
Top qualities: Great Results, Expert, High Integrity"
Meaghan Hooper-Berdik
---
"Joe, Is a very hard working agent who will work 24/7 to sell your home. He takes his work very personally and has a good industy network to make your place visible to potential buyers."
Don Frattaroli
---