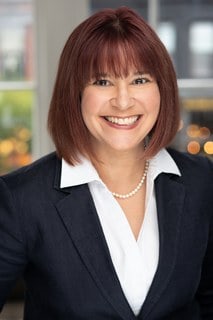 "Find the community you crave."
Jill Doucet is a lifelong resident of Massachusetts, born and raised in Waltham, she later moved to Beacon Hill where she resided for 12 years. After 12 years, it was time for a change and she made the decision to move to Somerville, where she currently resides with her husband and their dog [...]
"Find the community you crave."
Jill Doucet is a lifelong resident of Massachusetts, born and raised in Waltham, she later moved to Beacon Hill where she resided for 12 years. After 12 years, it was time for a change and she made the decision to move to Somerville, where she currently resides with her husband and their dog Lexi.
She earned a Bachelor's Degree in Humanities and Social Sciences with a minor in French from University of Massachusetts – Dartmouth. She proceeded to work at Harvey Building Products for 15 years and had various roles in accounting, credit and marketing where she perfecting her organizational skills and continued to create systems for better productivity. From there she went on to work at CapeBuilt Development, LLC as Director of Operations. CapeBuilt was the developer of the Heritage Sands in Dennis Port. Heritage Sands has been recognized as "Best Residential Development in the Americas" by the International Property Award and received several Prism and other awards.
She is passionate about food, community and supporting local businesses. In her free time, Jill loves cooking, kayaking, playing tennis and music (flute, ukuele, & guitar), traveling and most of all meeting new people in her community. She is committed to helping others find a home and community that fits their lifestyle and they will enjoy and love as much as she loves her neighborhood.
Office Location
535 Albany St, Unit 101C
Boston, MA 02118
Contact Info
Specifications
Languages:
Specialties:
Service Area:
Contact
Hi there! How can we help you?
Contact us using the form below or give us a call.
Hi there! How can we help you?
Contact us using the form below or give us a call.